When you scan our web that you can find our 90% DMX512 led tapes are the UCS512 version, especially for the DMX512 RGBW LED tapes are the UCS512C4 series. But  UCS512C4 version have an obviously shortcoming that is low bit which is only 8-bit gray scale and enhance gamma curve of 1.0 which is linear progression between brightness and DMX value for each color makes dimming curves less smooth.
Today, we discussed another DMX IC named TM512AC, also known as DMX512 IC, was designed by Titan Micro Electronics in China. TM512AC IC chip comes in a SOP16 package and SSOP 10 package. The two packages offer all the same features that 4 channels output which is dedicated to RGBW design with high precision and constant output. 
TM512AC is a DMX512 differential parallel protocol LED driver chip with 16-bit gray scale and enhanced gamma correction 2.2, for each color makes dimming curve very smooth which is more suitable for human visual perception.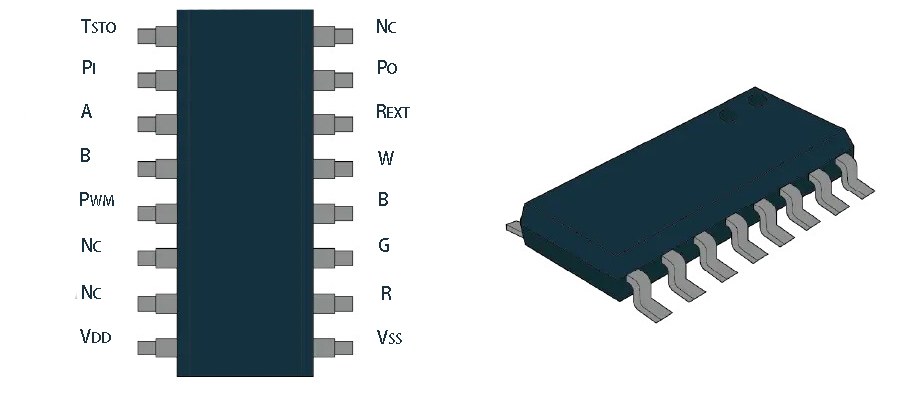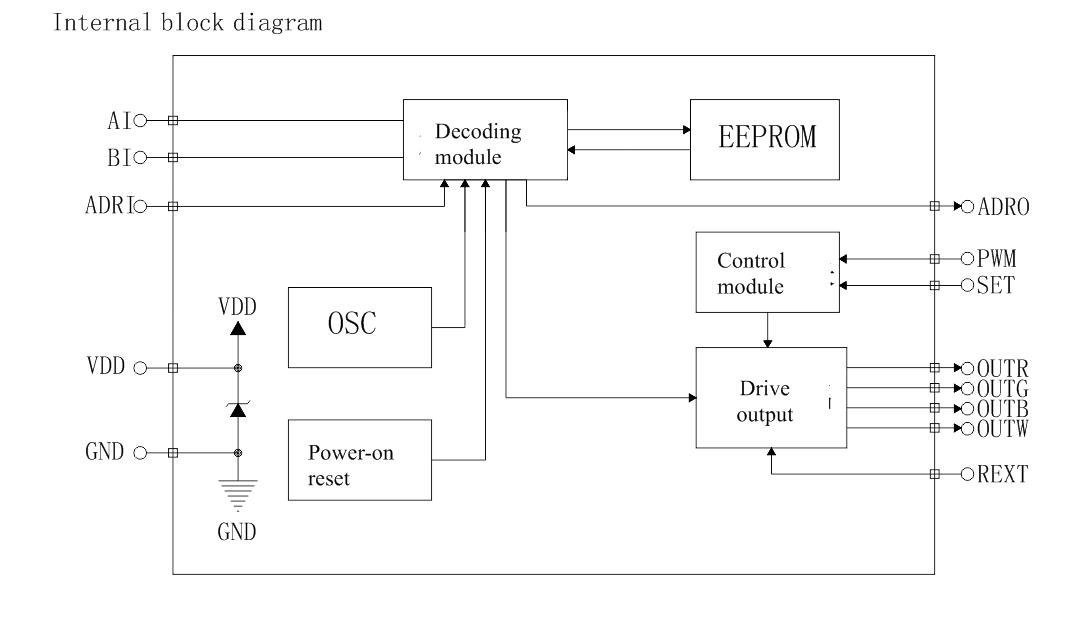 TM512AC Technical Specifications:
| | |
| --- | --- |
| Data Type | A,B signal |
| Color Resolution | 16 bits |
| IC package | SOP16, SSOP10 |
| RGB | Yes |
| RGBW | Yes |
| Output Voltage | 5-24V |
| Output Current | 3-80mA/Channel |
| PWM Rate | 2.0KHZ |
| Refresh Rate | up to 100 fps |
| Data transfer Speed | 200-1000kbps |
TM512AC Advantages:
Very High PWM rate 2.0KHZ allows for filming the pixels with around 100fps appromately.
External output constant current adjustable resistor, current range 3~80mA per channel to choose.
A fixed 18mA constant current output is built into SSOP10 package. 
Presence of white LED allows for be independently controlled to create bolder and more vibrant colors than with RGB alone.

With 16-bit gray scale and enhanced gamma correction 2.2, which corrects 256 gray levels to 65536 gray levels that LED brightness output is more suitable for human visual perception. 

When write DMX512 address via the DMX512 address writer, no need to connect the address cable.
 TM512AC completely adaptively decodes DMX512 signals with transmission frequency within 200 kbps ~ 1000 kbps, without setting the rate, and can address up to 4096 channels. 
Power-on self-test lights up in blue. After DMX512 code writing is successful, the first address lights up in red, and other addresses lights up in white for breakpoint identification. 
TM512AC Shortcomings:
Couldn't wirte DMX512 address automatically.
No backup data line. 
 TM512AC applications:
DMX512 LED pixel point lights, wall washer lights.
Stage lighting systems, video walls. 
If you have any info should be modified, tell us freely.
Best regards from Art LED Team